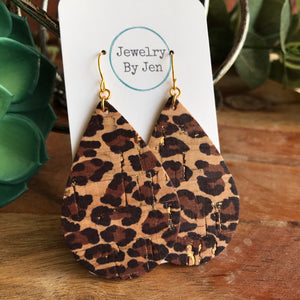 The perfect cheetah print!  This is a printed cork bonded to a very thick and firm leather.  
Large Teardrop  2 1/4in x 1 3/8in
Love these earrings!
These earrings are exactly what I was looking for. I placed the order easily online and swung by her house to pick them up. I love Jen's designs. They are beautiful and I own several pair!