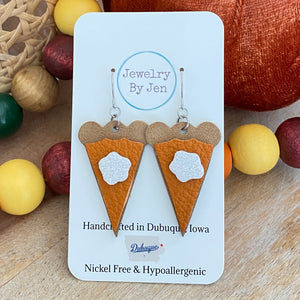 My father in law's favorite dessert was pumpkin pie! This one is for you, Billy!  
Genuine Leather
Measures 1.50" long
Stainless steel hook. 
Pie!!!
How cute are these?! What a great way to celebrate a fall favorite and the creator's father in law.
CUTE!!!!
These are the cutest and very well made! I'm wearing them all week!